Gerty Faust
Gerty came home with us in March of 2014.  She was born in Carlisle,PA- The chubbiest puppy in a big litter. She joined sister Molly at home in DeRuyter, NY.  Gerty was named after a good friend who was a big dog lover…  She was so smart- she learned everything Molly taught her.  She grew up to be a big girl, weighing 130 pounds by her 2nd birthday.She learned to potty outside almost instantly, and was very food motivated.  (pizza bones are the best treats!) She loved to chase Molly and play ball, and chase sticks. She would go into the trees to get a stick and sometimes come back with a whole tree!  She went on adventures to our camp in Cranberry Lake, NY and camping with mommy, daddy, and the grandchildren.She would never miss an opportunity to go for a ride- it didn't matter where as long as she was with her family!  In Cranberry lake, after a boat ride- Gerty leaned over the side of the dock to get a drink of water and fell into the lake.  She was so scared and screamed for help to get out of the water- she never liked water again after that day.  How many labs hate water? because ours did!  She was such a lover!  On her first night home, she sat next to the bed and cried so Mommy picked her up and put her in the bed with them.  That became Gerty's forever spot!  She laid in the same spot her entire life- middle of the bed- under the covers with her head on the pillow.  It didn't matter if we were in the camper, up to camp, or at home- Gerty got the middle spot between us and slept there every night her entire life!  The bed was the only spot Gerty would ever protect ( as best as she could)- she would grumble and moan if any other dogs came near her spot.  She laid in that spot all night, every night, never getting out of bed until Mommy and Daddy got up.  When Gerty was just about a year old- She learned to counter surf- she was so naughty- stealing food whenever she could!  She stole a whole turkey one Easter and ate a bunch of macaroni salad another time.  We walked her and walked her to help her clear her belly!  We learned quickly that  no food was safe around Gerty!  especially since she could reach almost everything!
In August of 2015- we lost 14 yr old Molly.  Gerty was so heartbroken.  She had followed Molly everywhere- even following her to the neighbor's home each morning for a treat.  She chased balls with Molly and did everything Molly did.  She went into such mourning that we were certain it would never pass!  Gerty moped and cried for weeks.  She was beginning to lose weight and we were sure she needed a new friend to help her through the loss of Molly.
In November 2015- we brought home a new friend for Gerty to play with.  We named the new puppy Missy- but she had such an attitude that she soon became Pissy!  Gerty was not impressed at all with the new puppy.  The puppy ran and jumped on Gerty and begged for her attention but Gerty would  hide her face and climb on daddy to hide from the puppy!  But Pissy would not have it!  She followed Gerty everywhere and almost demanded Gerty to play with her.  They soon became inseparable friends!  Gerty would not train Pissy the way Molly had trained her.  She instead just tolerated Pissy following her around.  She almost seemed to laugh at the puppy when she made mistakes and would just lay there and watch her rather than guide her…
Gerty was such a big lover- she never met a soul that she didn't love.  Her manners were terrible and she would jump up to kiss everyone!  She would insist on being petted by putting her nose under your arm and nudging you very forcefully. She always needed to be touched by people.  Her tail was a weapon and was always wagging.  It would knock you over if you were not careful.  She had no idea of her own size and insisted on being a lap dog. Of course, we allowed her to sit on our laps, so it only made sense that everyone would!  She was terrified of loud noises.  Thunderstorms made her teeth chatter!  The 4th of July was her least favorite holiday and we would spend it hugging her to protect her from the loud bangs.  She hated Daddy watching sports on TV because he would yell at the TV.  If she saw daddy turn on a game- she would run to sit on mommy's lap or hide in her pen until the game was over.  Her teeth would actually chatter when she was frightened!  She was so gentle with little kids.  They were able to crawl around her and steal her toys and she would just let them!  I truly think she was incapable of hurting another soul.
Gerty's last day with us- we had a party at the house to celebrate a birthday.  She made so many new friends and was in heaven all day- begging for food and getting loving from all the guests.  She worked the crowd like a pro!  I am certain that if we had known our time was so short- we would have had lots more hugs and most certainly pizza bones.  Daddy took her for a walk that night at 11:30 because she couldn't seem to settle down and get comfortable. She rested in front of the church in town and then came home and lay down comfortably on Mommy's feet. She fell asleep and passed peacefully in her sleep.
We will forever miss our baby Gerty and I pray that Molly was at the rainbow bridge with a ball to welcome her home.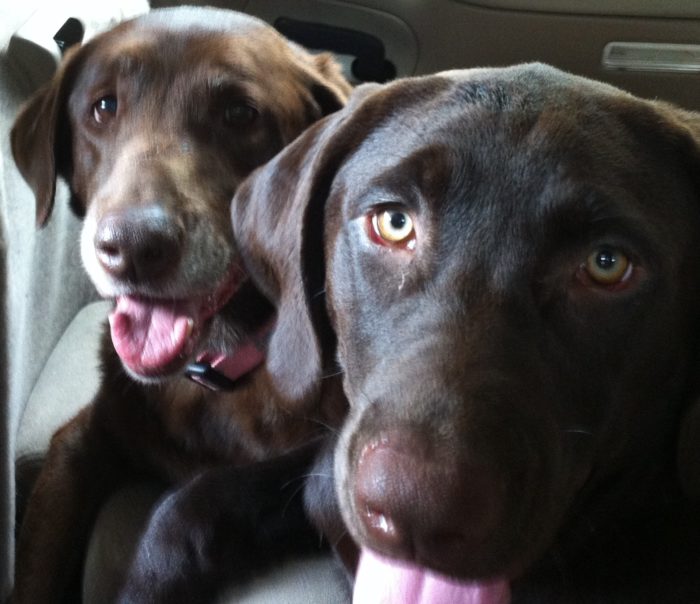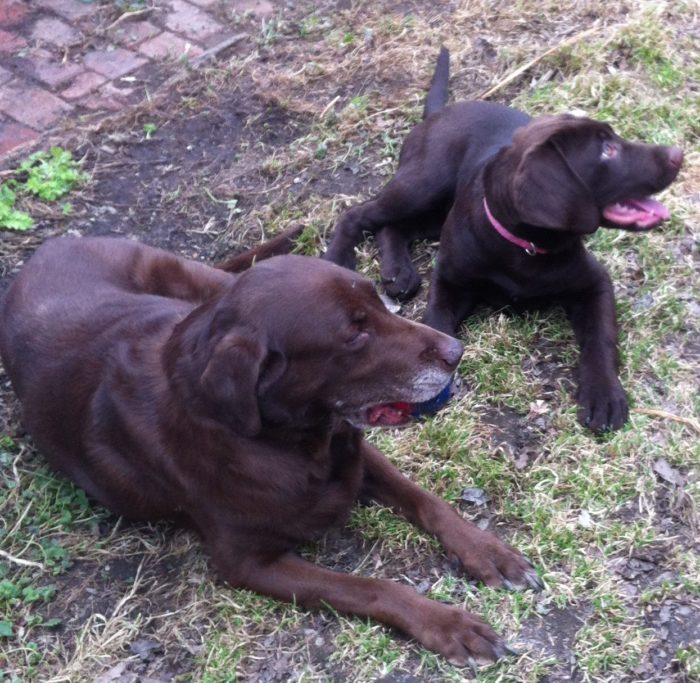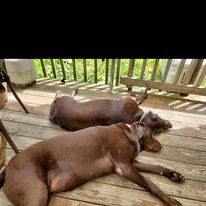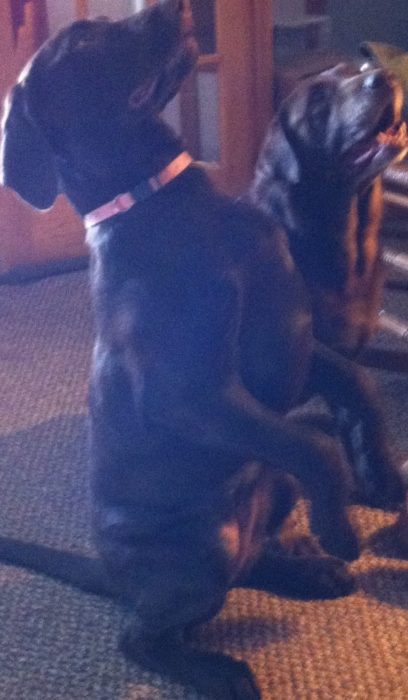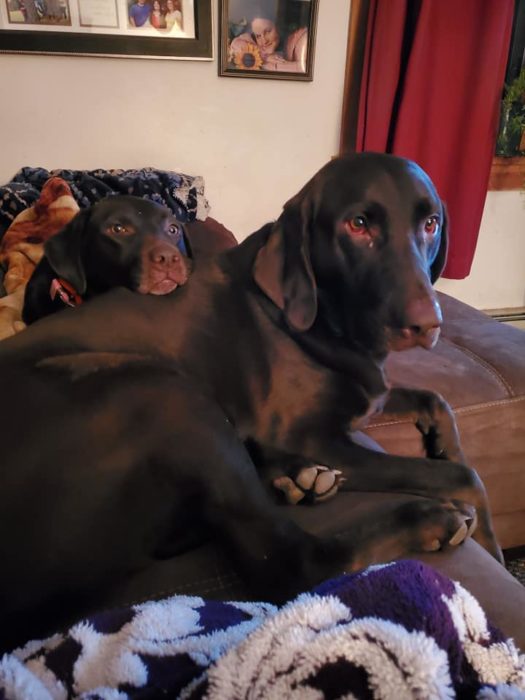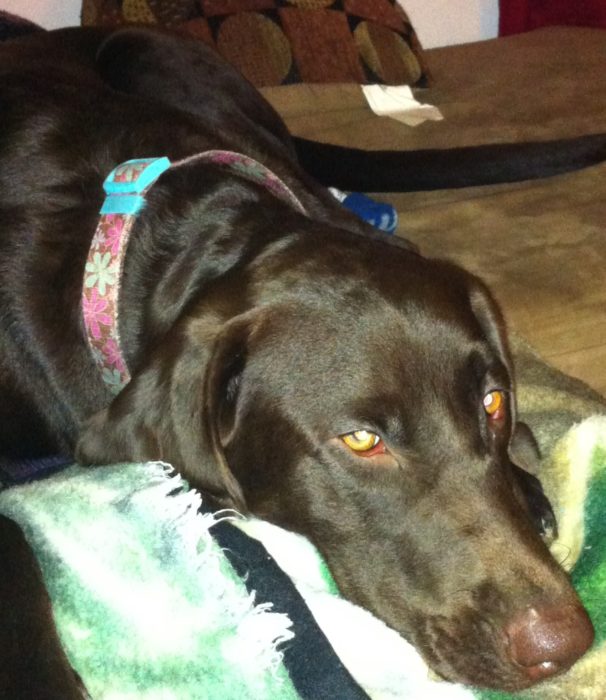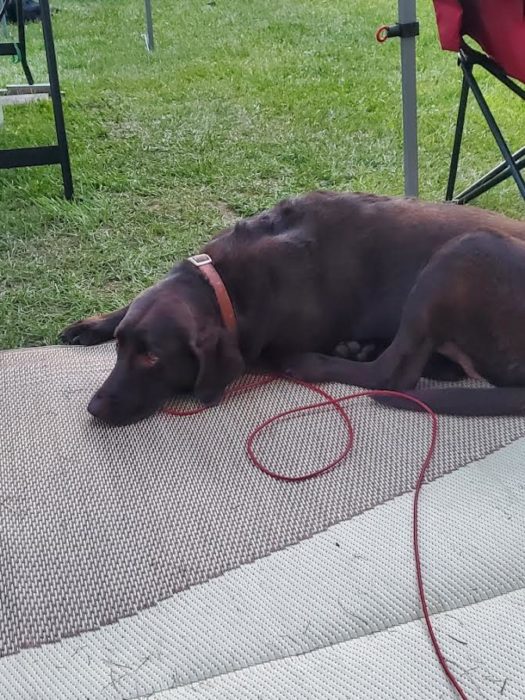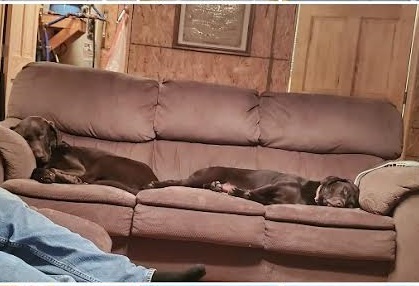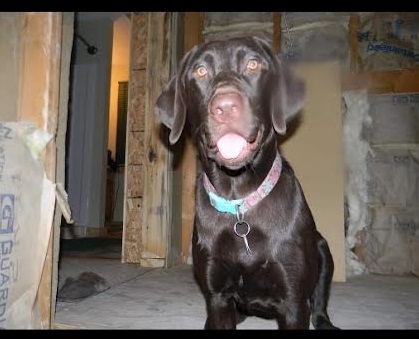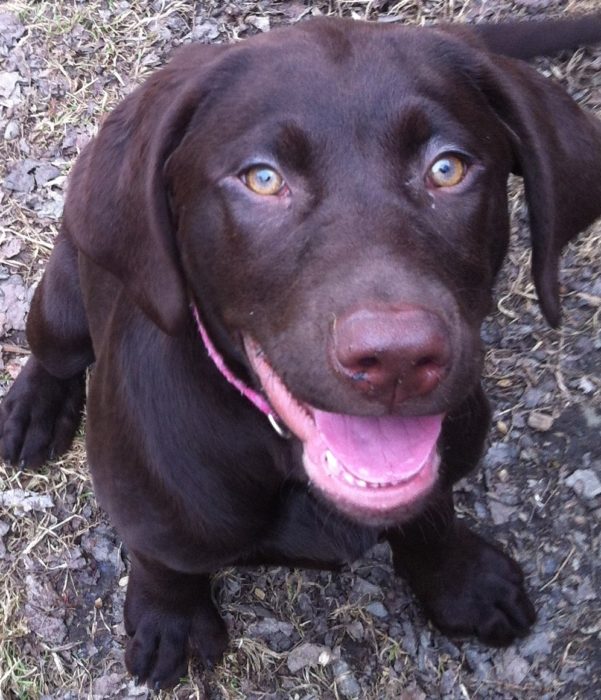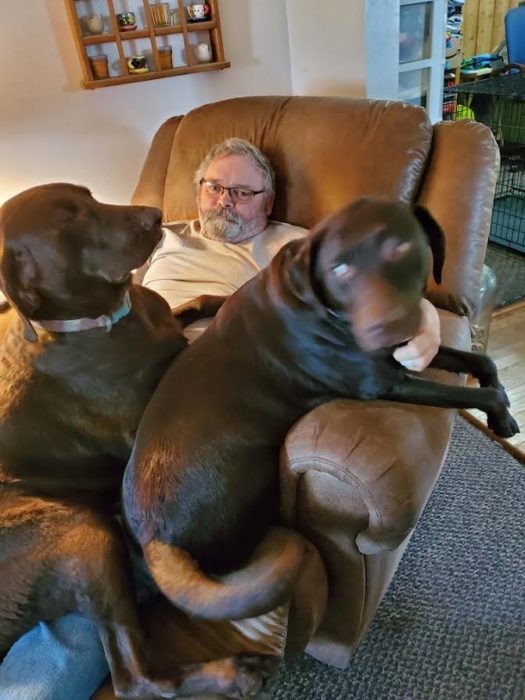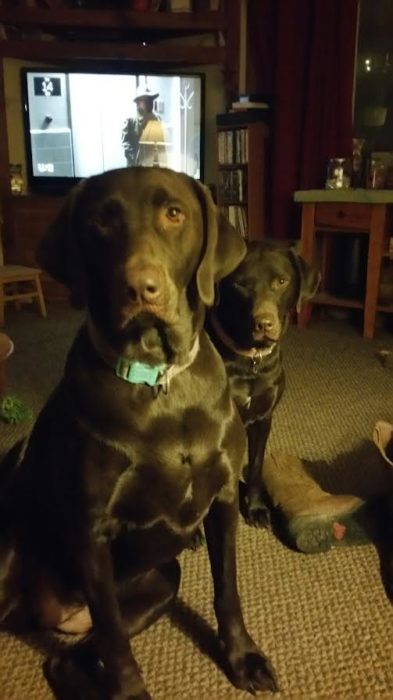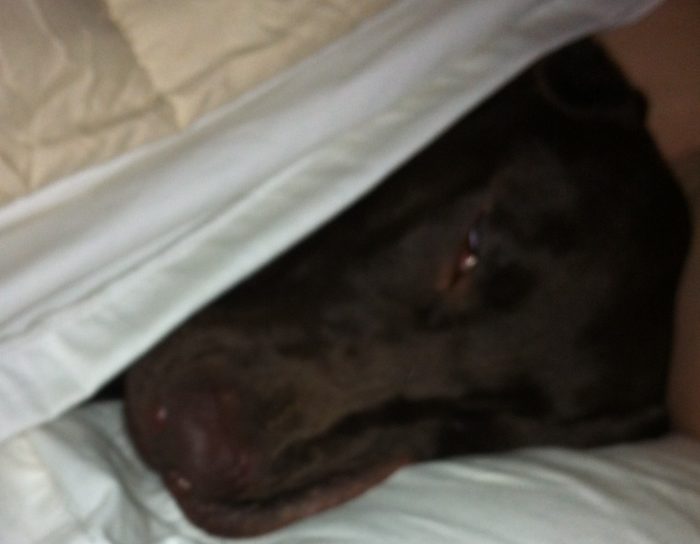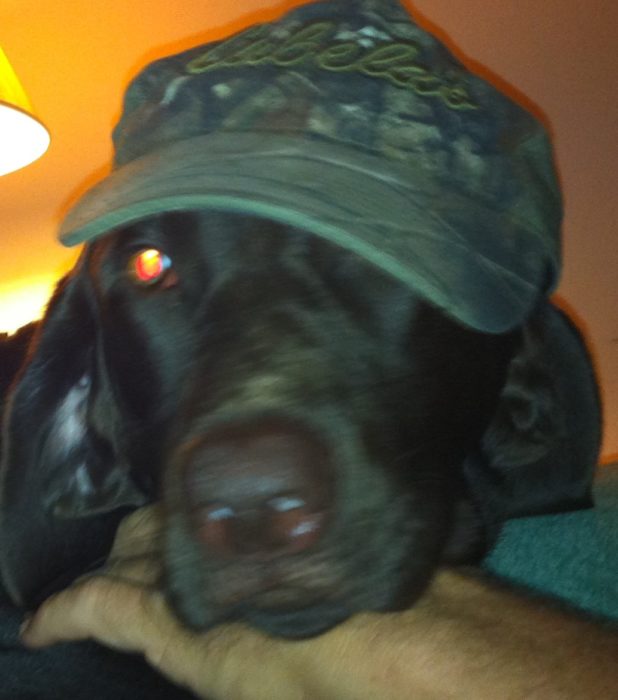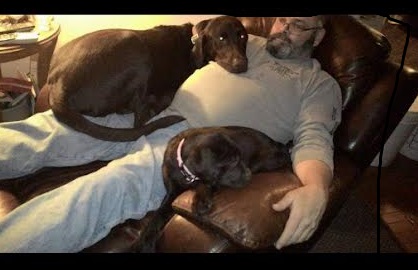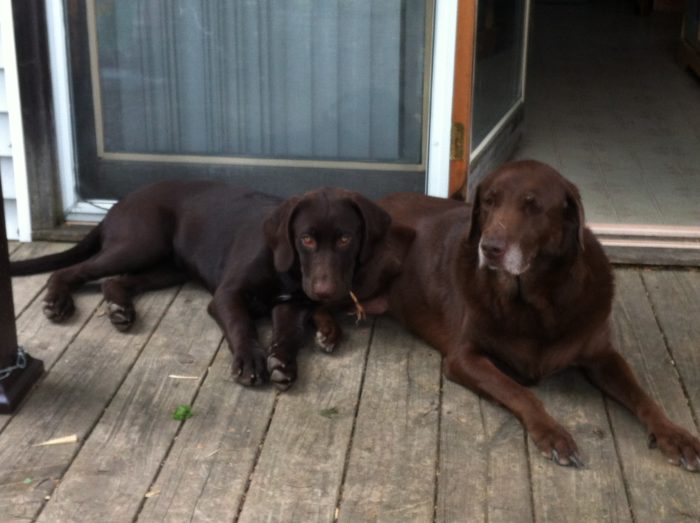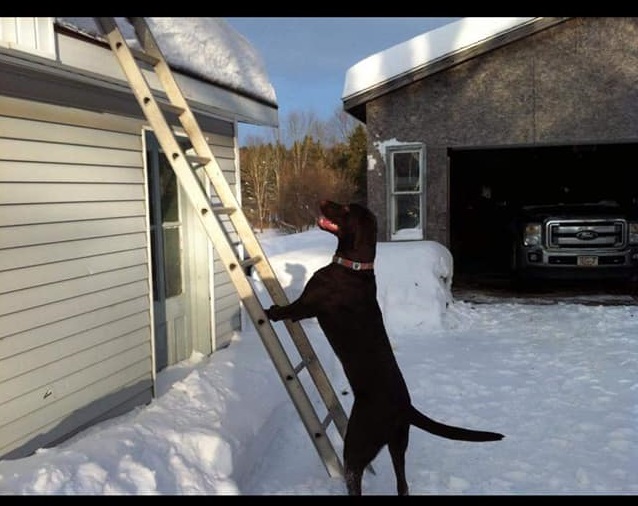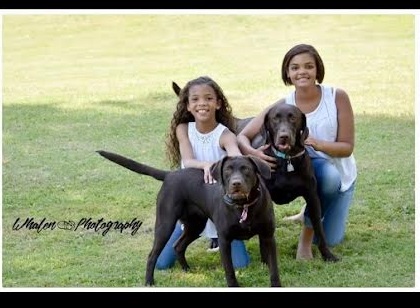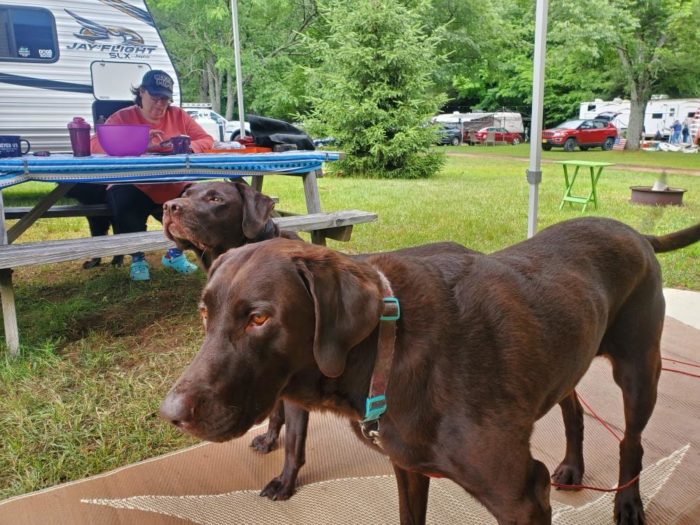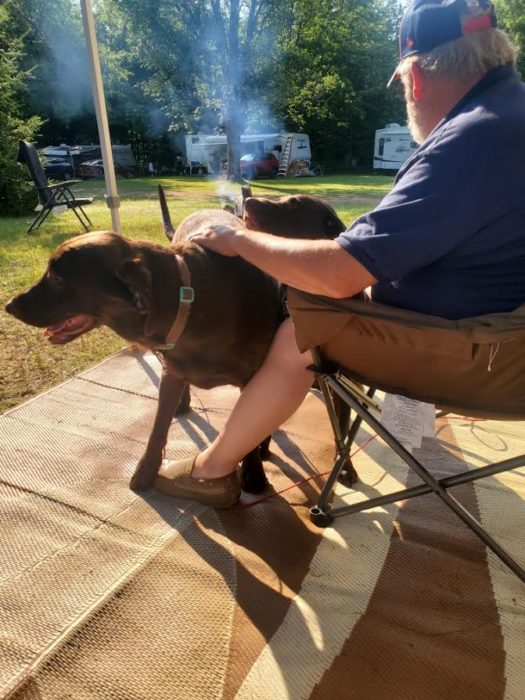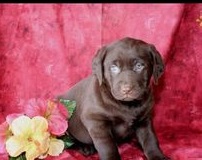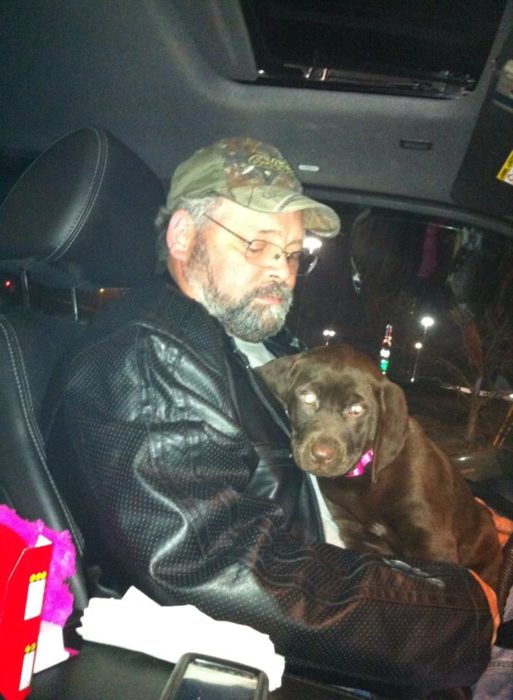 Subscribe to Gerty's tale to receive updates when new messages have been added to the message wall. We take privacy seriously and do not share your personal information with anyone. Fill in the form below to subscribe.